Telemarketing? Really?
In consumer calling, robo calling, AI calling has decimated the industry but for businesses to get in the market fast picking up the phone and calling a targeted list is the best and quickest way to get it done.
That is why we are here!
Picking up the phone lets us generate leads, make sales and marketing activities to directly connect and interact with customers and prospects in real time.
For us if we can't follow up with a phone call it is not worth doing!
Has Telemarketing Been Replaced?
Don't count on it!
With the invasion of digital marketing, traditional marketing tactics like telemarketing have been replaced by social media and content marketing. Really? Not where I am sitting.
People are no longer interested in receiving these calls and they also have the means to ignore and block them altogether. Additionally, they can shop online, which makes the whole premise of telemarketing redundant. Let me ask you can digital marketing ad ask for the order or appointment? No.
So even with all that criticism, cold calling still has its advantages. It can prove useful as a tool for nurturing leads and prospects and building high-quality databases. While it can be very annoying to receive calls from strangers compelling you to buy things, modern B2B is telemarketing has become a much more exact science.

So no wonder that over HALF, yes half, of the B2B marketers still use telemarketing for effective lead generation and use it as one of the most productive tactics to generate sales.
So Exactly What Is Telemarketing?
The very word telemarketing brings to mind all those infuriating and inconvenient calls requesting us to buy things we don't need. AI calling. Voice over calling. Rude and obnoxious.
However, it has been shown time and time again to be a handy tool for businesses that have limited budgets for promoting their products and services. When incorporated with other marketing tactics, (like the Larson 3 legged stool method)
telemarketing can prove to be very effective at making your entire program work for your marketing campaign.
Inbound telemarketing consists of taking queries or order calls generated through advertising, direct mail or any other marketing channel.

On the other hand, outbound telemarketing directly targets the customer to sell products or services – cold calling. And yes your targeted list makes all the difference to your success.
Why Use Telemarketing When People Hate It?


Because It Works!

Telemarketing can be used either as an independent tactic or in combination with other marketing strategies to help achieve their sales target.

Here are some uses of telemarketing:

Selling
60% of marketing managers of Fortune top 500 companies
testify to the effectiveness of telemarketing when it comes to reaching out to customers and closing sales. Telemarketing is used by companies to sell their products or services, tap into new markets and customer bases. Giving satisfaction to existing customers is just as crucial to a business as the reach out to prospects – telemarketers ensure that both get the attention they require and address their wants and needs.

Generating Leads
Telemarketing can play a huge role in creating leads and finding new customers. Through this tactic, you can reach out to potential customers and compile the lists of
new prospects. The telemarketer then passes these updated lists to the highly trained sales people who can reach these customers to generate sales. They also identify the nature and requirements of the prospective customer and relay this information to the sales force but honestly most of the time a prospect does not have enough time for the telemarketer to drill in for qualifying questions. Following up after closing a sale is also a critical aspect for a telemarketer's because a follow up with the generated leads can increase sales opportunities by 20%.

Compiling Information
Telemarketing can be a very efficient tool in analyzing the success of any marketing or sales campaign. Telemarketers can call and get in contact with customers to
gather reviews and gauge levels of satisfaction or dissatisfaction and relay it to the marketing team for analysis. Studies show that 17% of the average day for a salesman is spent in entering customer's data. Compiling this information can then be used to target the prospective clients for the next marketing campaign or help in reconnecting with inactive clients and winning them back.
NOTE: Do not use surveys as a ploy to get information for a future sales and marketing attack. Be open and honest if that is your intent.

Enhancing Customer Experience
Connecting with inactive clients can prove to be more cost-effective
than acquiring new clients. Studies have shown that it costs five times more to gain a new client than to retain the past one. Telemarketing can really help ensure a satisfactory customer experience.
Telemarketing In A Digital Age
If you want to increase your business's sales and increase revenues
while keeping costs low, telemarketing is the solution to your problem.

It is a marketing tool that enables you to strike get personal with your consumers so that you can better understand their needs and requirements.


Some advantages of a good telemarketing strategy are:
Deploy Marketing Automation
Telemarketing gives you the ability to track behavior trends and engagement levels of the prospects, getting an in-depth understanding of how to better cater to their needs.
Let market automation do what it does best, nurturing prospects with repeated messages about their interests – this lets follow-up calls from being cold but in fact, warm, timely and more appropriate. When powered by marketing automation technology, a telemarketing campaign can bring in more inquiries and qualified leads than ever before.


Strengthen Quality Leads
The most significant advantage of telemarketing is its ability to generate leads
which is the primary objective of businesses and companies. It has proven to be the fastest way of finding new customers by allowing the companies to communicate with potential customers who cannot be reached by the company. Lead generation is all about searching for the right customers whom many companies are unable to find and fail at having a good telemarketing strategy.

Saves Money
Choosing to do telemarketing over other marketing strategies is a great way to promote your business cost-effectively. It saves you from the hassle of allocating a budget for larger outside sales teams. You can also outsource the marketing process to other telemarketing companies who can do the legwork for you and give you an advantage over your competitors. This further allows you to control your budget while leveraging its marketing activities to the max.

Friendly And Accessible
Telemarketers are required to engage customers,
and to do this they must be cordial yet professional towards them. Try doing that when we get told no again and again, hung up on, sometimes calling interesting things. Even in a business to business call we get "slammed". If you can handle the massive amount of rejection do it yourself but for the rest of you there is Larson. Though all this you need to keep friendly and approachable, not loosing your cool it actually compels the customer or prospect to listen to you. This is the true art of telemarketing.

Warm Calling
Cold calling can be very aggressive and might elicit negative reactions from your customers. The art of telemarketing is to be quick, direct and show respect. This will compel your customer and prospects to listen and might even lead to a sale, which is why we are making phone calls, right?

Work Smarter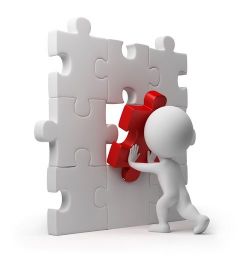 Businesses networking sites like LinkedIn let telemarketers become the authority on lead generation. They can use professional networking resources to ensure the quality of all their leads so that they know who they are talking to and whether they are the right contact. This makes telemarketing more efficient and effective, giving marketers all the information they need to find and nurture strong leads. But online sites can not and do not replace a person reach out.
So There You Are
Telemarketing continues to thrive in a digital age, despite the bad press that surrounds it. It has found its use in generating leads, while also selling and driving revenue for a business. The effectiveness of telemarketing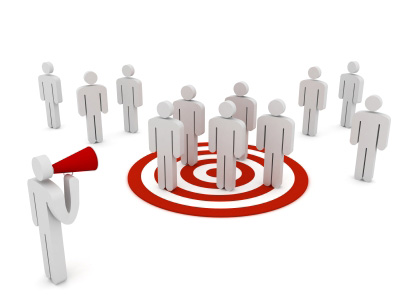 in this digital world lies in the level of personalization and exclusivity that it offers to the customers. 1 on 1 calling. Telemarketing not only generates leads and sales for the company, but it is also an efficient way of keeping in touch with customers who can provide feedback for the company's products and services. This allows the business to take constructive criticism and improve their services. Apart
from this, it can also prove to be very cost-effective for businesses that have limited marketing budgets but want to generate maximum results from their campaigns. This only testifies to the fact that telemarketing is a benefit for businesses and companies even in the age of digital marketing. Nothing, nothing can replace the power of one-on-one conversations with a real live person, NOTHING!
Larson & Associates



We Make Good Businesses Great and Great Businesses Even Better




Larson & Associates
3475 Steeplechase Way Suite 101
Grayslake IL 60030
847-991-1294
Copyright © 2023 Larson & Associates, All rights reserved.
Larson & Associates
3475 Steeplechase Way Suite 101
Grayslake IL 60030
847-991-1294
howard@larsonassociates
www.larsonassociates.ws